The 3 Dreamers Podcast is recorded and produced by Jetpulse Comics™ in Brooklyn, NY
Where Can You Listen To the Podcast?
Episode 0: Trailer
Three childhood friends who grew up together in Brooklyn, NY come together as adults to share their individual journeys of finding their unique paths to success and share their motivational messages to uplift and encourage you to discover your best life and help you realize that the life that you dream for yourself...
Episode 01: Getting Out Of Your Own Way
The realization that you're the main obstacle to your own success can be frustrating. Ike, Lisa, and Led share their experiences and helpful tips to help you take that first positive step forward.
Episode 02: Dealing With Haters
As you make your climb, you'll soon realize that not everyone is in your corner and not every smile is real. Lisa, Ike, and Led talk discuss techniques to identify these psychological vampires and how to use them to catapult your way to success.
Episode 03: Pursuing Your Dreams While Working A Day Job
You've been waiting for that moment to break free, diss your job, and turn that extra room into your home office. Before you take that road, you might want to hold on to that 9 to 5 for a little longer. In this episode, we talk about different strategies to help you balance the two and take the first steps to realize your dreams.
Episode 04: Dealing With Discouragement
Bad days are a part of our reality. As you reach for your goals, you will encounter setbacks. Discouragement has a tendency to avalanche into a larger problem if don't learn how to deal with it head-on. Let's help you put a plan in place to help you get through those rough times
Episode 05: Pursuing Your Dreams On A Shoestring Budget
Don't let money hinder you from reaching your goal. Ike, Lisa, and Led offer inexpensive ideas to help you get moving on the right path and turn your dream into a reality.
Episode 06: Finding Your Path
In episode 6, we'll be chatting with our special guest, Vanessa Laureano Acosta. Learn about her creative journey, the inspiration behind her amazing stories and how the power of reaching for her dreams inspired her children. She will also be joining us in our discussion about finding your own unique path and she will be sharing insights along with the rest of us that will help you get clarity in finding the life that was meant for you
Bio:
Vanessa Laureano Acosta was born in Puerto Rico and came to reside in Brooklyn, New York at the age of five. She graduated from Touro College with honors and a B.A. in Psychology. She has been a lover of books since an early age and began to write in her teenage years. She has four published stories "A Lyly Beneath The Tree", "Vessels", "What Did You Eat?", and "Doors". Together with her husband, they have two beautiful daughters.
Episode 07: F#$@ Perfection!
F#$@ Perfection!! In episode 7, Ike, Led, and Lisa shine a light on perfectionism, and how it can keep you stuck. They also offer tips on how and why you should keep moving forward on the path to pursuing your dreams.
Episode 08: Dealing With Impostor Syndrome
Have you ever had the feeling of being a fraud, a fake, a phony or an impostor upon reaching a certain milestone of success, or from receiving praise or recognition for something you've accomplished? If so, you've experienced what is known as the "impostor syndrome." In this episode, Ike, Led, and Lisa will be sharing their experiences dealing with impostor syndrome and will provide tips and insights on how to deal with it in your life.
Episode 09: How To Stay Motivated
If you live a full, fast-paced life (especially as an entrepreneur), you are bound to encounter stress, challenges, and demands that will leave you feeling depleted. In this episode, Ike, Led, and Lisa share concrete tips on how to stay motivated and focused on your tasks and dreams, especially on the days when all you feel like doing is laying on the couch.
Recommended Podcasting Equipment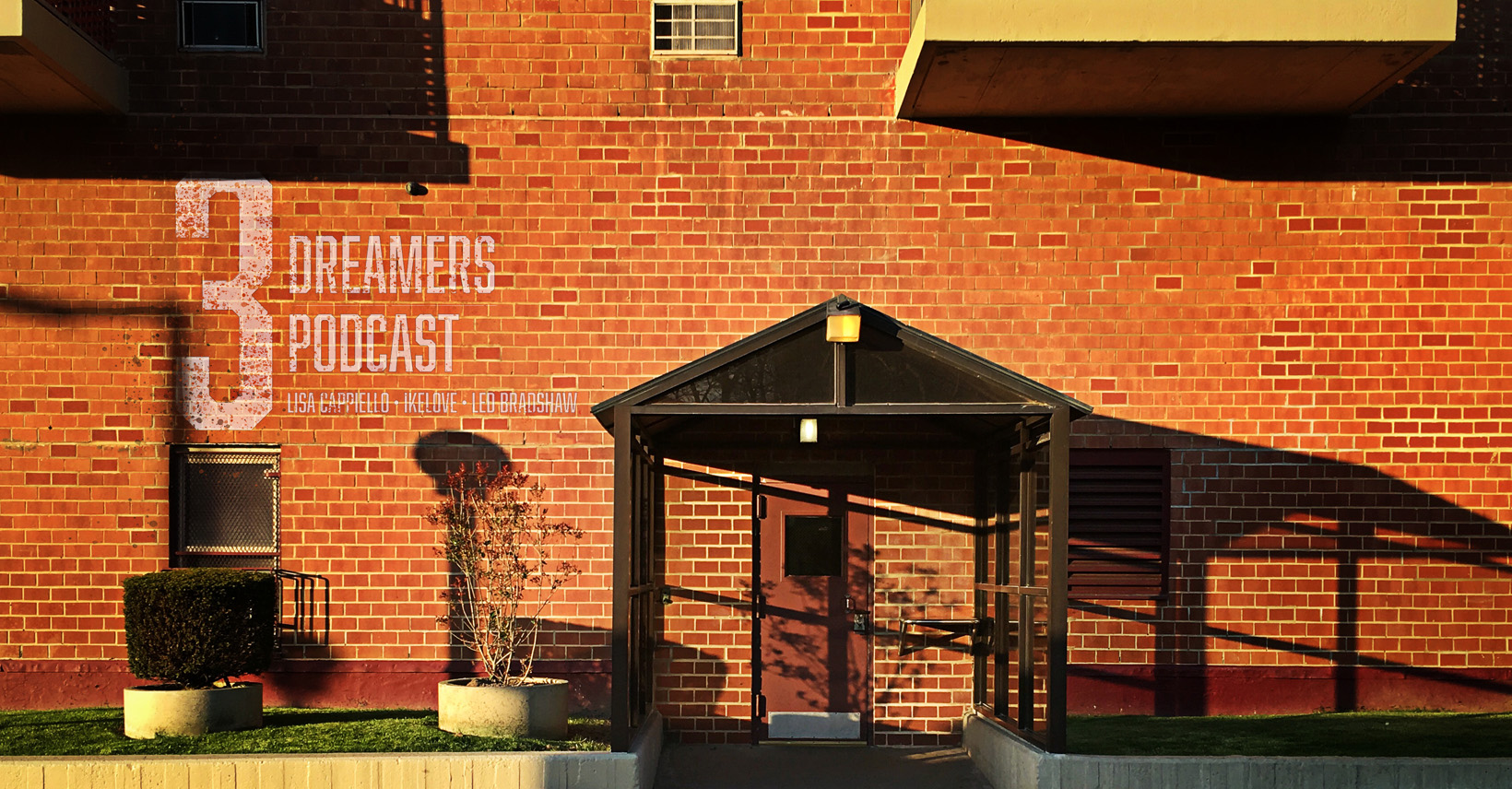 Connect With Us On Social Media